5 Days Luxury Kenya wildlife safari
This 5 days luxury kenya wildlife safari covers 2 parks as you head to the northern part of Kenya. This is where you will find the rare species of the Northern Kenya including the reticulated giraffe and gravy zebras. You also find the Big Five here and many other species of animals and plants. Meru National park is famous by the popular film 'Born Free' which originated from a book written by Joy Adams. Olpejeta conservancy compliments the experience by great abundance of wildlife. Here you also find both the black and white rhinos. The climax of it all is the top notch accommodation both at Elsas Kopje and Olpejeta House.
TOUR  HIGHLIGHT:
Day 1-5| Kenya
Meru National Park– Game drive
Ol-Pejeta conservancy–Game drive
Book this package at best price with Cross to Africa Safaris. Click Now to get exclusive deals on Kenya Holiday Package.
+255 687 318 020
[email protected]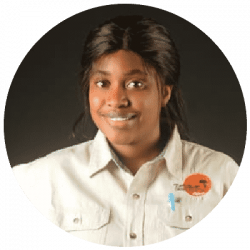 SHAMIMU I. LEKEY
Travel Consultancy