10 Days Lion With The Cubs Tanzania Family Safari & Zanzibar Beach Holiday
Lion with cubs Tanzania family Safari and Zanzibar Beach Holiday offers quality family time, we are also committed to ensuring that you can relax, secure in the knowledge that your family is having as great  holiday as you are. With this in mind, we choose the hotels and lodges to offers a wide range of family-friendly accommodation options. The safari can be customized to suit your dates and requirements – perhaps add on or swap in Luxury or mid-range accommodations.
Children over the age of 8 years are welcome on this trip and would really enjoy it – family accommodation is available. 
Day 1-10 | Tanzania
African Rift Valley – Viewpoint
Lake Manyara National Park- Game drive
Ngorongoro Crater – Game drive
Serengeti National Park – Game drive
Flight from Arusha to Zanzibar via Nyerere airport
Zanzibar North Cost and Stone Town Tour 
Book this package  at best price with Cross to Africa Safaris. Click Now to get exclusive deal on Tanzania Holiday Package.
+255 687 318 020
[email protected]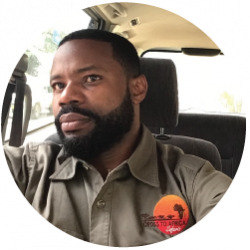 ANTHONY P.MILINGA
Senior Travel Consultancy